THE GREATEST ESCAPE
Fish the Waters. Frame the Memories.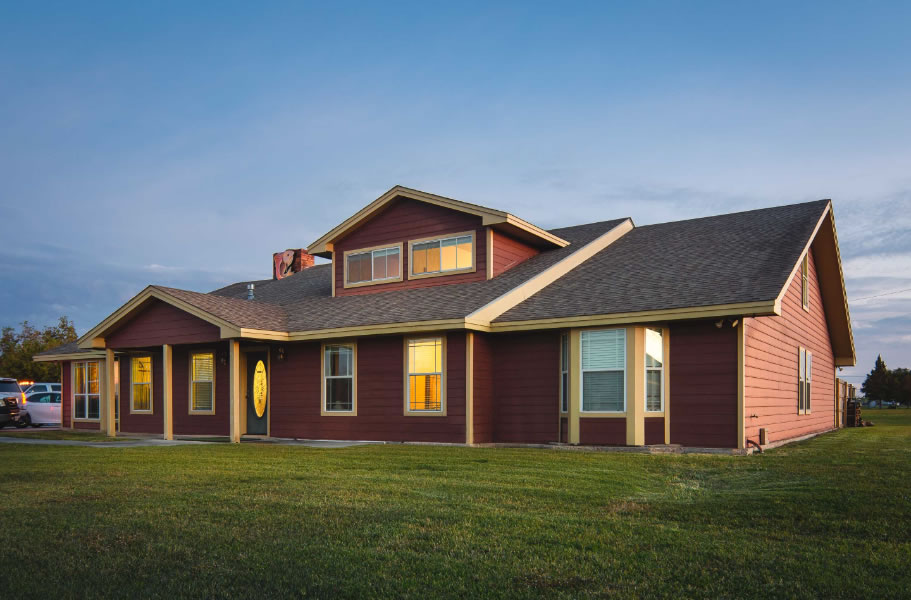 The Comforts of Home
Welcome to Venice Fishing Lodge, located in Venice, Louisiana in the Mississippi River Delta and the vast marshes of Louisiana. Venice is the last town accessible by land along the Mississippi River and is square in the middle of the richest fishing grounds in North America. We are more than proud to be known worldwide as the Sport Fishing Capital of the United States.

A trip to Venice Fishing Lodge means the Greatest Escape. You fish, eat, relax, and you remember. It's just an unforgettable experience, completely personalized and catered to your needs. Whether it's a family get away or a corporate retreat, Venice Fishing Lodge makes you the priority while you stay with us.
Book Now
We'll Take You There
The Richest YEAR ROUND fishing ground in North America
We provide first class trips for the novice, the family, the hardcore trophy angler or corporate outings. Personalized service is the key to our success, where quality and customer satisfaction come first. We treat each person and each trip with great detail, personalized service and try to satisfy each and every customer within reason. We are a full service company that can meet all of your saltwater fishing needs.
The Whole Package!
Our Fish & Stay Packages are all-inclusive and include Lodging in our 6,400 Square Foot Lodge, delicious and authentic meals prepared by our very own Chef Casey, and of course...guided fishing trips by one of our eight full-time captains on staff. After years fishing these waters, we know exactly how to give you an unforgettable trip.

See What They're Saying
My Son and I had the pleasure to stay at VFL from June 7-11th. I just wanted to share with you it was the absolute best fishing experience we have ever had. Every aspect of this trip far exceeded our expectations. The lodge is extremely well taken care of and had plenty to offer. We enjoyed some games of pool and the home theatre for movies was a great way to relax after a great day of fishing. The food…..Chefs Teddy and Sarah cooked absolutely amazing meals. From the midafternoon appetizers that were served to the 5-star dinners. It is quite obvious that those two cook with passion and love to please. The food was so good, we felt guilty eating it and asked to do the dishes; not surprising, our offers to help were refused with a smile and more dessert! Miss Kim-What a pleasure to wake up to a hot breakfast and kind words. We were wondering if your cooking team ever sleeps as it seems they are going all the time. The fishing…..This trip may have ruined me for all future fishing trips; the fishing was that good. Captain Neal put us on great fishing all 3 days and we had a blast catching them. Neal is a true professional and offers so much more than just putting us on the fish. His knowledge of the area and environment were top notch. His truck and boat were well taken care of and you can tell he takes pride in his equipment. After a long day of fishing, my Son and I were exhausted. Not Neal, he cleaned our fish with a smile and packaged/froze them for us to take back home with us. You would be very hard pressed to find a better guide than Captain Neal. He is truly a asset to the lodge and just a great guy to be around. I honestly could go on and on about how much we enjoyed our stay at VFL and we plan to make many yearly trips back in the future (if your team will have us..ha). Thank you for providing such an outstanding experience for us to enjoy. Hope to meet you in the future.
~ Micah W. ~
Friends of Venice Fishing Lodge
We are proud to partner with these companies to bring you the best Gulf Coast fishing in the world. Years of partnerships and friendships have created the thriving business we have today. Special thanks to each of these companies for contributing to the success of Venice Fishing Lodge.